sighhh bila la agaknya maysaa ni nak restock their
satin wrap band snood
ni? they said that they will be back 'soon'. rasanya nak dekat 3 bulan lebih dah dok tunggu. dari aidan tak da gigi, now aidan dah ada 2 gigi. huhuhuh tak sukanyaaaa menunggu *gerams*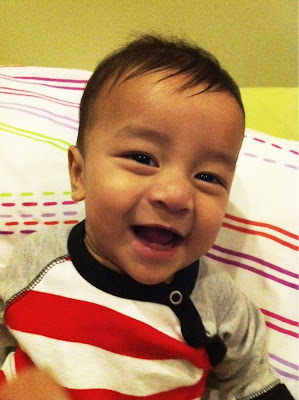 yayyy.now i can bite!!!
by the way, i came across this blog,
http://shawlqueenbynazeyra.blogspot.com/
whereby dia ada jual
satin inner
. satin inner ni lebih kurangla macam maysaa's satin wrap band snood tu, ada zip jugak. harga pon sama. ada few colors. huhuhu, disebabkan masa tu i dah gatal sangat tangan ni + nak tunggu maysaa's pon tak tahu bila.so, i pon order la black & purple :) as promised, i received mine hari isnin 11/4/11. quality takda la sama cam maysaa's tapi okayla.
shawl queen's satin inner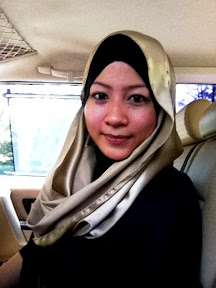 yang ni, i pakai maysaa's chiffon scarf snood as inner.huhu sangat panas ok!
p/s : maysaa, pls restock your satin wrap band snood in dark blue, red, lilac, hot pink, silver, peach, gold and electric blue. oh i can't wait!!!!!!